Tim Radford Elected VP of Public Image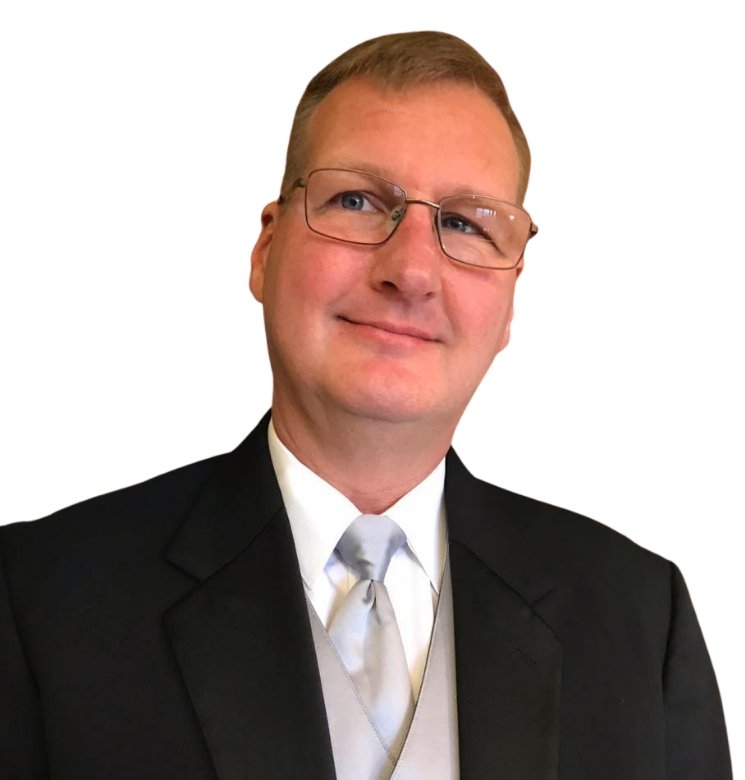 We are proud to announce the appointment of Tim Radford as the VP of Public Image for The CART Fund. Tim is a past president of the Rotary Club of Murphy (NC-D7670) and currently a member of the new cause-based Alzheimer's Research/CART Rotary Club.
He previously served as the District 7670 Public Image Chair and is also the Mayor of the Town of Murphy, NC. He also owns a local radio station and is active in many community organizations. We are excited to have Tim on our team!
Franklin (NC) Rotary Club Coin Drop
Rotary Club of Franklin (NC-D7670) members donated $726 for
The CART Fund
during the coin drop last month. The next coin drop will be Nov. 1 and we can't wait to see what they collect that time!
Naples (FL) Rotary Club Donation
Thank you to the Rotary Club of Naples (FL-District 6960) for EXCEEDING their fundraising goal for The CART Fund and presenting a check recently to our Executive Director Tiffany Ervin. The club has raised $2,000 in the first three months of this Rotary year - we can't wait to see their final total!!
Valdese Rotary Cake Auction
The Rotary Club of Valdese (NC-D7670) held a "cake auction" during a recent meeting to raise funds for CART. And now they have all taken home these jars to collect spare change (and bills!) that they'll return to a future meeting for a "coin drop" to help us #EndALZ.
Dr. Jimmie Williamson Elected CART Secretary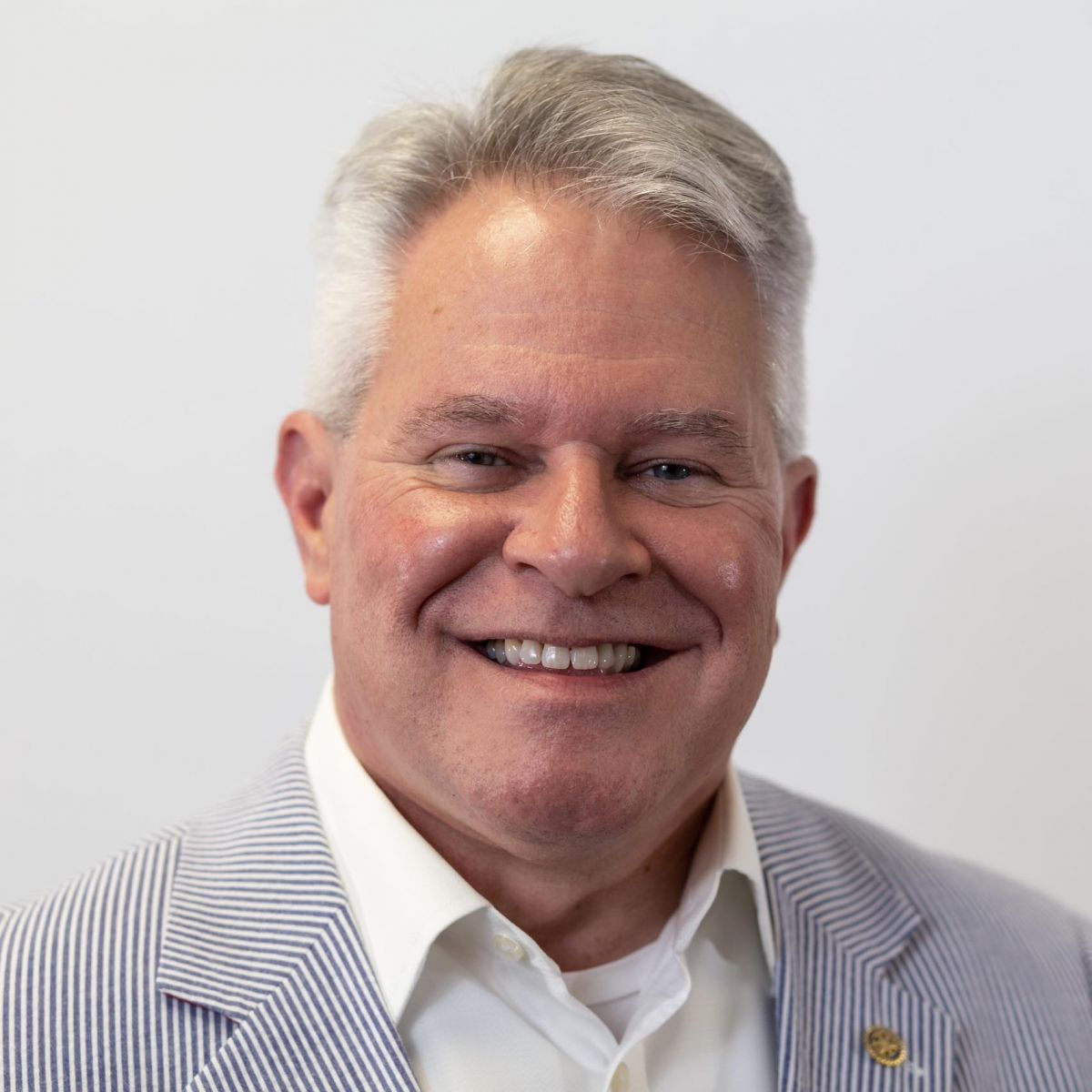 We are pleased to welcome Dr. James (Jimmie) Williamson as our new board Secretary. Jimmie is a past district governor in Rotary District 7770 and a long-time supporter of The CART Fund.
He and his wife Kim are both members of the Rotary Club of Cheraw (SC). We are excited to have his expertise and passion as a member of our Executive Committee!
EVEN BETTER THE SECOND TIME! CART Walk-A-Thon
Asheville-Biltmore (NC) Rotary held their 2nd Annual Walkathon to benefit CART and invited two other area Rotary Clubs to participate! This group effort with the South Asheville and Arden clubs, along with community partner Reuter Family YMCA, exceeded all expectations!
There was great support from local families, businesses and nonprofits that supported - AND EXCEEDED - the ambitious goal of $100,000! More than $102,000 was raised to be divided between MemoryCare and CART, with a contribution also going to the YMCA.
Partnership with Civic Swag

We are excited to partner with Civic Swag in Georgia to provide additional CART branded items for our volunteers. Additionally, Civic Swag, a business owned by a Rotarian in Milledgeville, GA, has agreed to be an in-kind donor of social media tools and marketing services to assist us in sharing our message.
You can visit their website and learn more here!
CART Receives Million Dollar Donation
CART was honored to be the recent recipient of a one million dollar donation from a Rotarian in North Carolina. The gift, made from a donor-advised fund, will be used to support research grants to be awarded in May of 2024. The donor, who wishes to remain anonymous, indicated his interest in helping find a cure for Alzheimer's and was willing to commit valuable resources to help the cause.
If you are interested in making a major gift to fund research for the prevention, treatment or cure for Alzheimer's Disease, or would like to discuss leaving a gift to CART in your estate, please contact
Executive Director Tiffany Ervin
.
Rotarian/CART Advocate Featured on CBS
We are so proud of Larry Kingsley, a member of the Rotary Club of Cary-MacGregor in
District 7710
! He has raised more than $15,000 for CART the last several years sharing his musical talent on the streets of Cary, NC.
He was featured this weekend on CBS On the Road with Steve Hartman.
You can watch the story here.
Larry is the new District CART Chair for District 7710!
We are often asked to explain who we are and what we do... here is a great training video from our 2023 Annual Meeting that you can use for more information or to share with others!
Click here to watch
and don't forget to subscribe to our YouTube channel.
Roger Ackerman Circle - Recurring Donor Program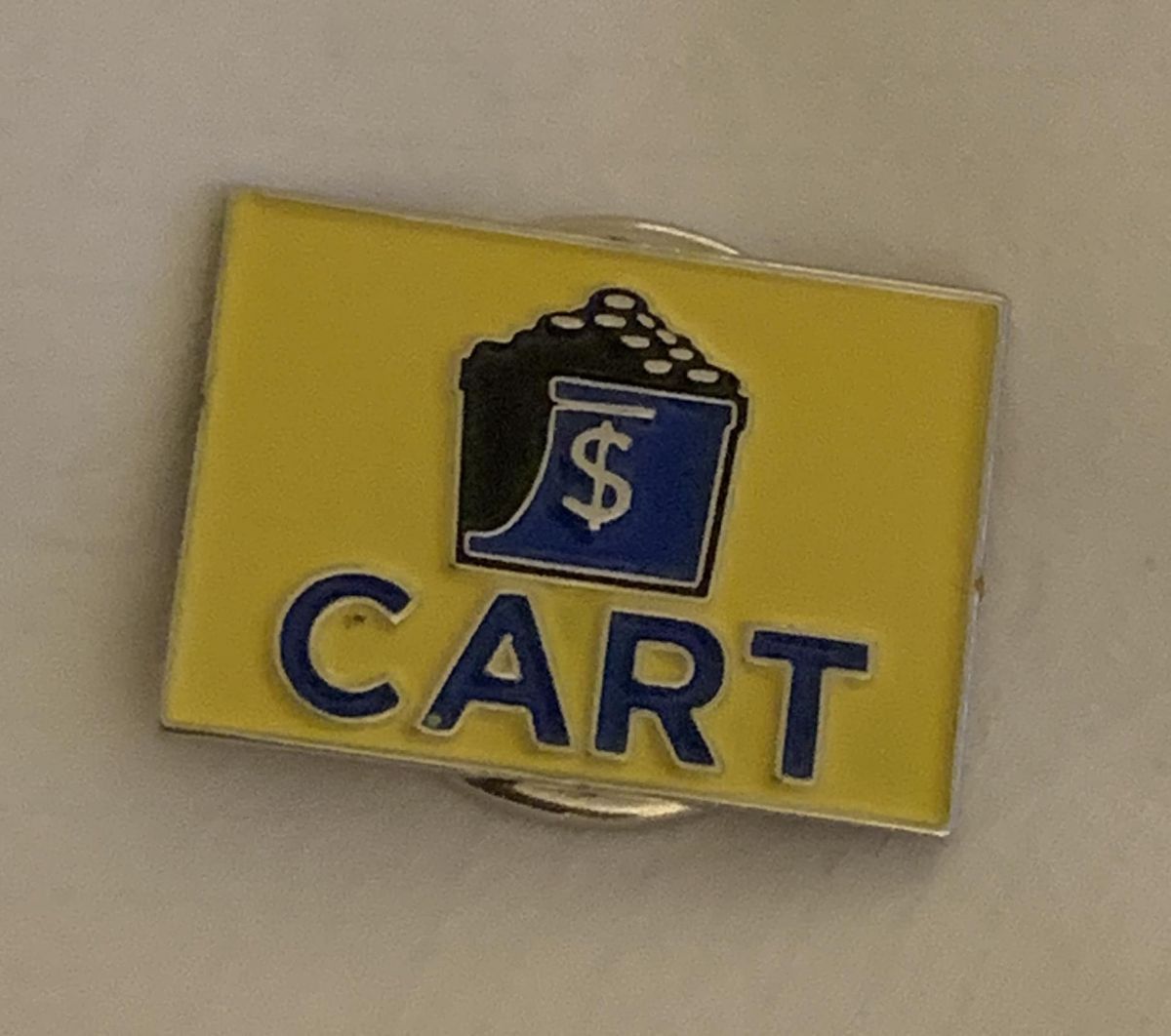 THANK YOU to everyone who continues to support The CART Fund as a recurring donor and as a member of the newly-created "Roger Ackerman Circle."
We are so excited to offer this limited-edition lapel pin for donors who commit to a recurring donation of a minimum of $5/month via our online donor portal! If you have already enrolled but haven't yet received your pin, please let us know so we can make arrangements to present it soon!
If you haven't signed up yet, you still can! Just go to
mycartfund.org
to make a contribution & select "recurring gift" (monthly, quarterly or annually)
Rotary District 7750 recently recognized Hugh & Rita Burgess as the CART Changemakers in appreciation for their tireless efforts to promote CART. District Chair Cara Hamiton (pictured left) noted the couple has visited more than 50 clubs sharing our story! They are incredible #PeopleOfAction!
Rotary District 7730 Changemaker
Rotary District 7730 CART Chair Norm Rogers recently surprised Lin Kelly with his district's annual Changemaker Award as the Volunteer of the Year. Her involvement and support of CART spans many years and she is invaluable to our efforts on so many levels!
Photo by Chris Stephenson
Paddle for The Cure Raises $18,000 - Lake Wylie Rotary (SC)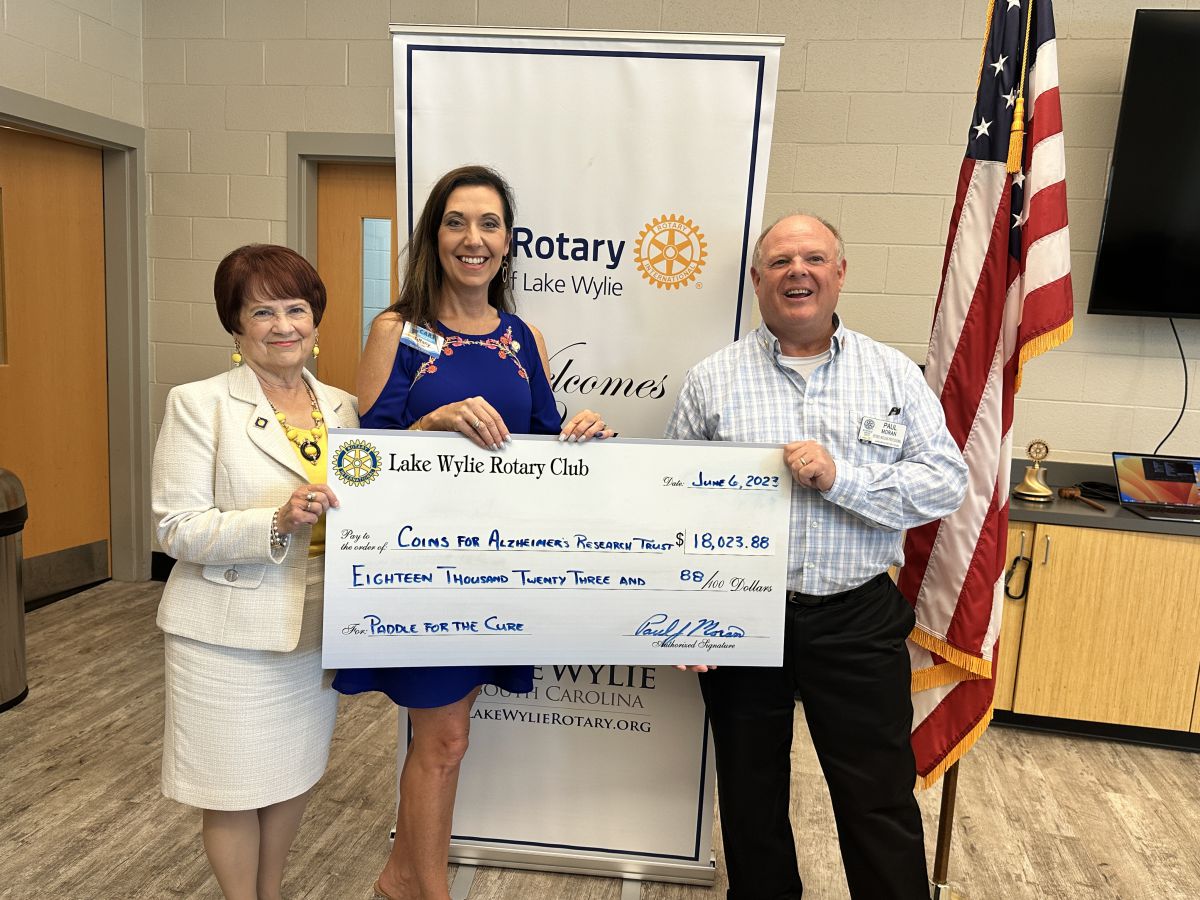 The Rotary Club of Lake Wylie (SC) sponsored a "Paddle for the Cure" to benefit CART on April 15th at YMCA Camp Thunderbird, Lake Wylie, SC. They raised more than $18,000 which was presented to our Executive Director at a recent club meeting. Rotary District 7750 Governor Joyce Moran was also on hand for the special presentation!
There were lots of activities, including 5K kayak and paddle boat races, a 2K race for the 12-17 year olds, a silent auction, live music, a 50/50, children activities and of course, great food.
Roger Ackerman Circle Welcomes Past RI Director
Past Rotary International Director Ken Morgan became the first member of the Roger Ackerman Circle from Rotary District 7710 by enrolling as a recurring donor to The CART Fund this week.
We appreciate Ken's support of our program and know he will lead the way for others in his district!
Kernersville Rotary/Young Professionals Host 0.0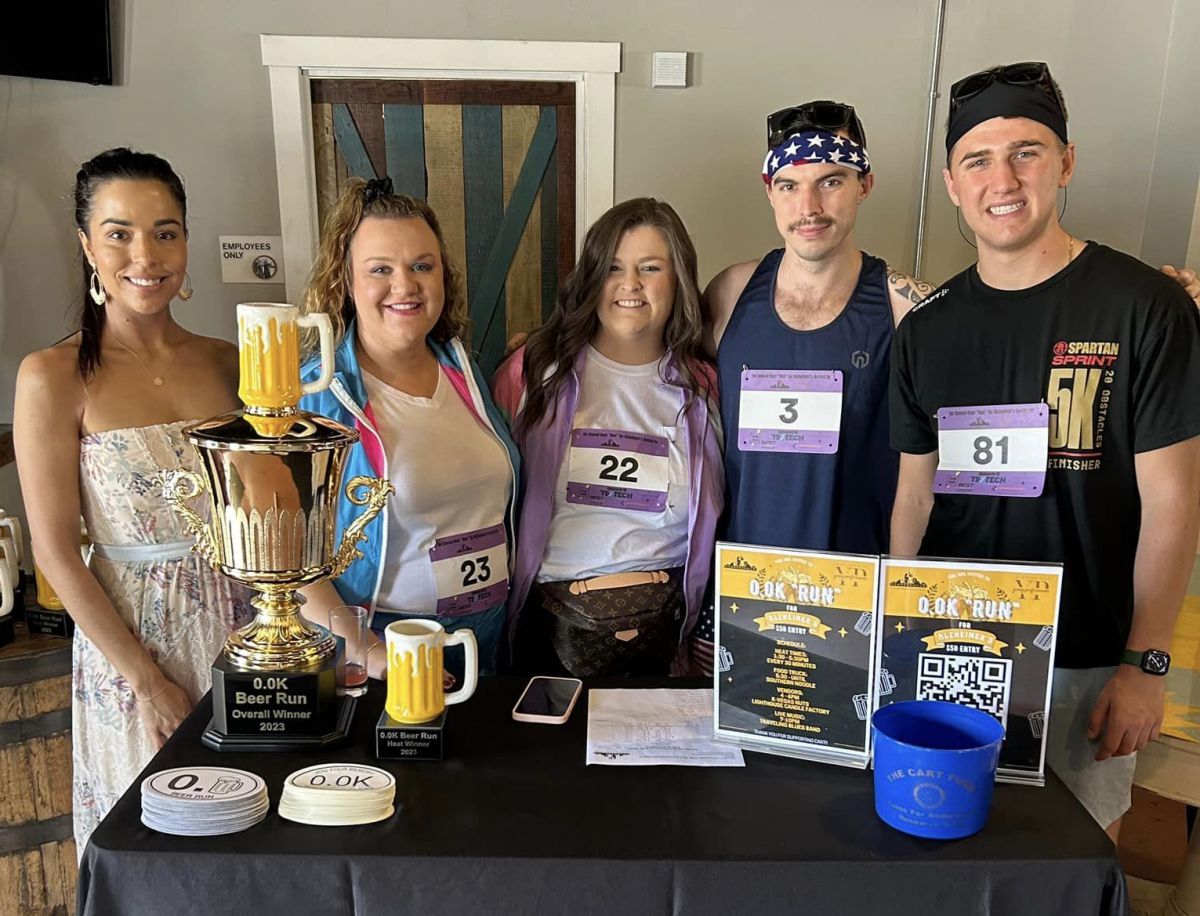 All the fun without the run!The Kernersville Chamber Young Professionals met at
Gypsy Road Brewing Co
to raise money for Kernersville Rotary Club to help fund research for Alzheimer's!
Net proceeds from ticket sales will be donated to The CART Fund!
Meet Dr. Gopal Thinakaran (Univ. of South Florida)
Gopal Thinakaran, PhD
University of South Florida, Tampa, FL
$250,000 Dr. John Q. Trojanowski Grant
CART Research:
Epitranscriptomic Modulation of Tau Pathology through m6A RNA Methylation
Recent advances in large-scale sequence analysis have ignited an interest in the characterization of N6 - methyladenosine (m6 A) RNA modification. The m6 A is the most prevalent RNA methylation in eukaryotes. This RNA modification is initiated by methylases, removed by RNA demethylases, and recognized by m6 A-binding proteins, namely so-called m6 A writers, erasers, and readers. This dynamic and reversible modification has revealed a new dimension to gene expression by regulating protein synthesis, generating protein isoforms by splicing and editing, and modulating RNA lifespan.
You can watch a video of Dr. Thinakaran's presentation here.
Read More
Sumter INSPIRE Festival Honors CART Founder
The annual INSPIRE! Festival in Sumter, SC, is a celebration of food, music and arts held to recognize the many contributions of the late Roger Ackerman, who founded The CART Fund and was active in numerous other charitable organizations.
This year, CART was honored to receive a donation of $6,000 from the festival! The money was designated to TRAC, the administrative arm of CART, to help with operational expenses such as "little blue buckets" and other promotional and fundraising needs.
Learn more about the annual event here.
Rotary Club of Greensboro, NC Donates $30,000 To CART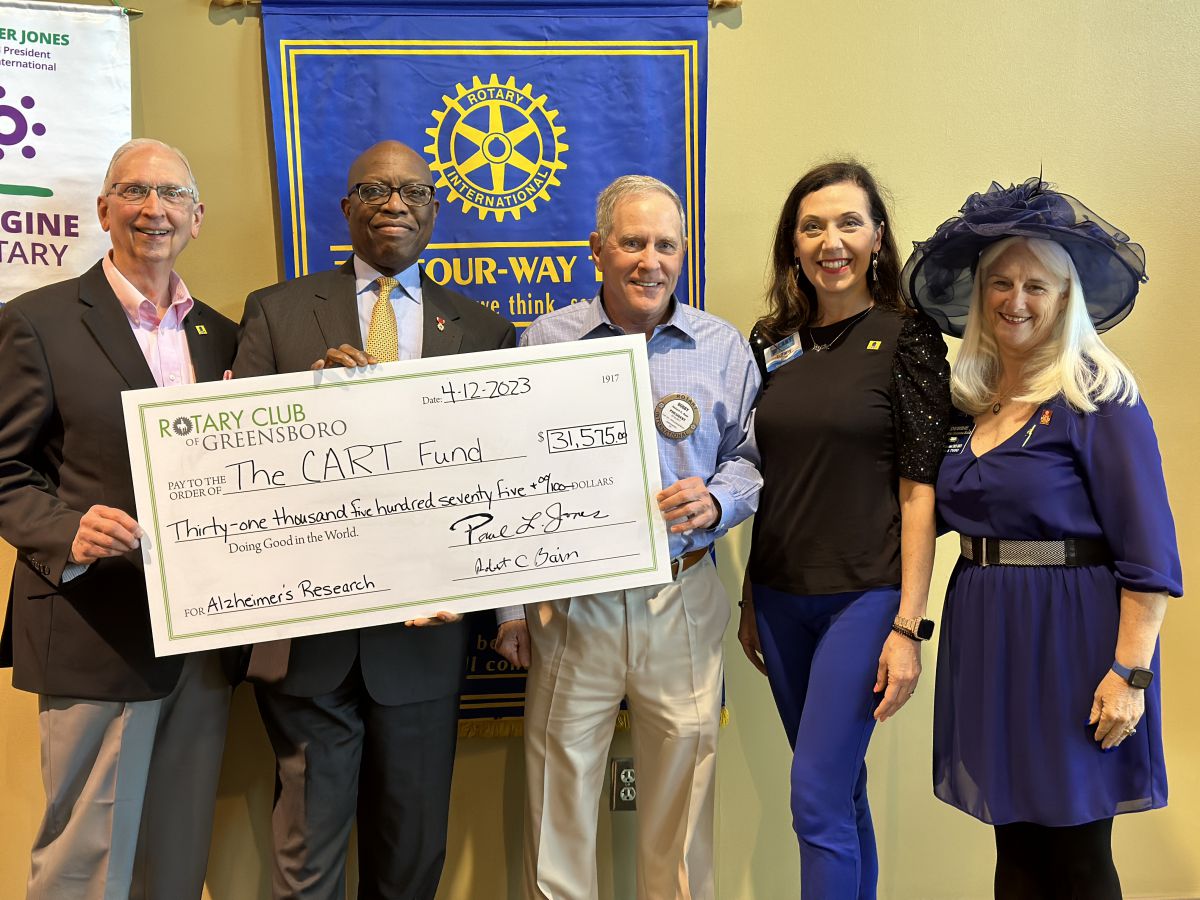 Thank you to the Rotary Club of Greensboro (NC) in Rotary District 7690 for their amazing donation to CART! Thanks to some generous donors, matching gifts and inspiration from club CART Chair Bobby Banes, the members contributed $30,000 to CART recently.
District Governor Debbie Scott was in attendance for the check presentation, along with CART Board President Rod Funderburk and Executive Director Tiffany Ervin.
Rotary District 7570 Changemaker Award
Rotary District 7570 was pleased to recognize Past District Governor Woody Sadler as the recipient of the 2022-23 Changemaker Award for his support of CART. Woody served on the CART board for many years, including as President. He continues to support the efforts to promote The CART Fund in his district and beyond.
Roger Ackerman Memorial Grant Awarded - $300,000
Dr. Antoine Louveau, Cleveland Clinic, was the recipient of a $300,000 grant in memory of CART founder Roger Ackerman.
CART Research:
Integrin mediated communication between endothelial cells and pericytes regulates vascular function in Alzheimer's disease.
Alzheimer's disease is a neurodegenerative disorder characterized by the accumulation of misfolded proteins, primarily amyloid beta and tau that lead to cognitive decline. Research focusing on the removal of misfolded protein has only had very limited clinical success, suggesting that other factors are essential to study.
Vascular dysfunction has recently appeared to be a key player in disease pathology, but we still know very little about how vascular function is altered in Alzheimer's disease and how we can reverse it.
In this project, we have identified that CD49a, a protein of the integrin family, that mediate cell-cell interaction and anchoring of cells within their microenvironment, is a potential regulator of vascular function. With this grant, we will investigate the mechanisms that CD49a uses to regulate vascular function, and interrogate if manipulating CD49a in the brain is a therapeutic strategy to improve clinical symptoms in Alzheimer's disease.

You can learn more from Dr. Louveau by watching his presentation here.
Rotary magazine - May Issue
Have you seen the May issue of the Rotary magazine? The CART Fund is honored to be featured on the cover and an extraordinary article inside!
You can read it online here.
Rotary District 6920 Changemaker Award
Rotary District 6920 CART Chair Glenda Kessler surprised District Governor Elect Felix Smith with the district's Changemaker Award for 2022-23 at their recent district conference. Felix is a member of the Roger Ackerman Circle of recurring donors to CART and an active participant in CART meetings and trainings.
Rotary District 7690 Changemaker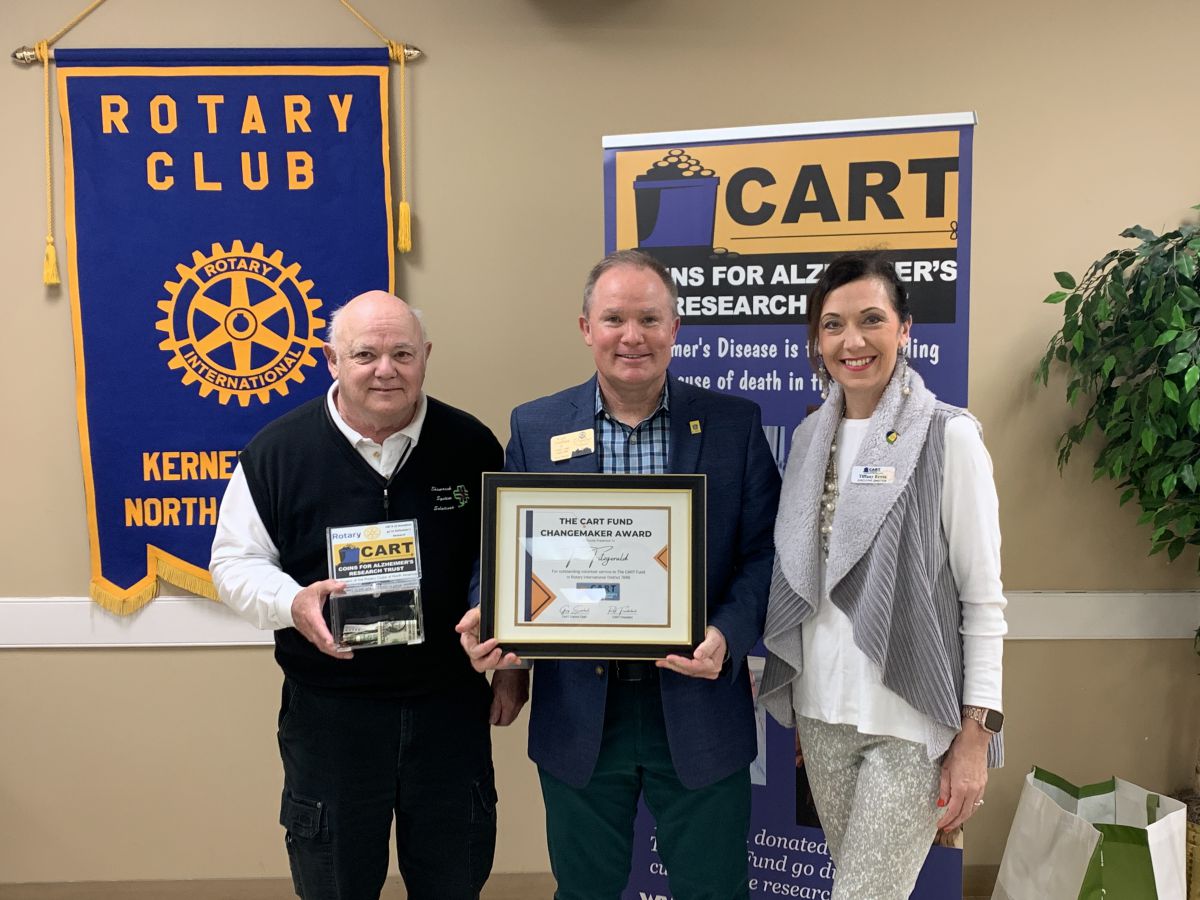 We were thrilled to present the"District 7690 Changemaker Award" to Tom Fitzgerald, a member of the Rotary Club of Kernersville (NC).
Tom introduced the idea of small clear acrylic donation boxes in his community and recruited a team of volunteers from his Rotary Club to help. By placing these boxes around town, they were able to double their club's donations in the first year and continue to increase them every year. He has served his club and The CART Fund so well over the years and has shared his idea with numerous other Rotary Clubs around the Southeast who were looking for innovative ways to fundraise.
The award was presented by District CART Chair Gary Everhart and Executive Director Tiffany Ervin with many special guests in attendance, including the local newspaper.
Tom is the epitome of a "CART Changemaker" and we were honored to present him with this award.
Rotary District 7710 Changemaker
We were thrilled to present the first "District Changemaker" Award to Larry Kingsley, a member of the Rotary Club of Cary-MacGregor.
Larry has played his trumpet in downtown Cary for more than 200 nights, collecting donations from passersby to help fund Alzheimer's research through CART.
The award was presented by District Governor Nathan Thomas and Executive Director Tiffany Ervin with many special guests in attendance.
About three years ago, Larry's wife Georgeann was diagnosed with Alzheimer's. He accepted the role of caregiver and decided to use his talent to raise money for The CART Fund. She often accompanied him downtown until her health required her to move into a memory care unit. She passed away in August of 2022, but Larry continues his nightly trek (six nights a week) downtown to share his favorite Broadway show tunes, hymns and carols with locals and tourists. He never saw caring for his wife as a burden, and remarked he was committed to her "in sickness and in health" until "death do us part."
Not only has Larry raised more than $9,000 for CART through this effort, he has also taken many opportunities to share the CART story with strangers who stop by to make a donation or have a conversation. Larry is the epitome of a "CART Changemaker" and we were honored to present him with this award.